The tearing of the anterior cruciate ligaments is an injury that is well known to athletes and frightens many. In order to protect, rehabilitate and stabilize your joint, call upon our qualified orthotists.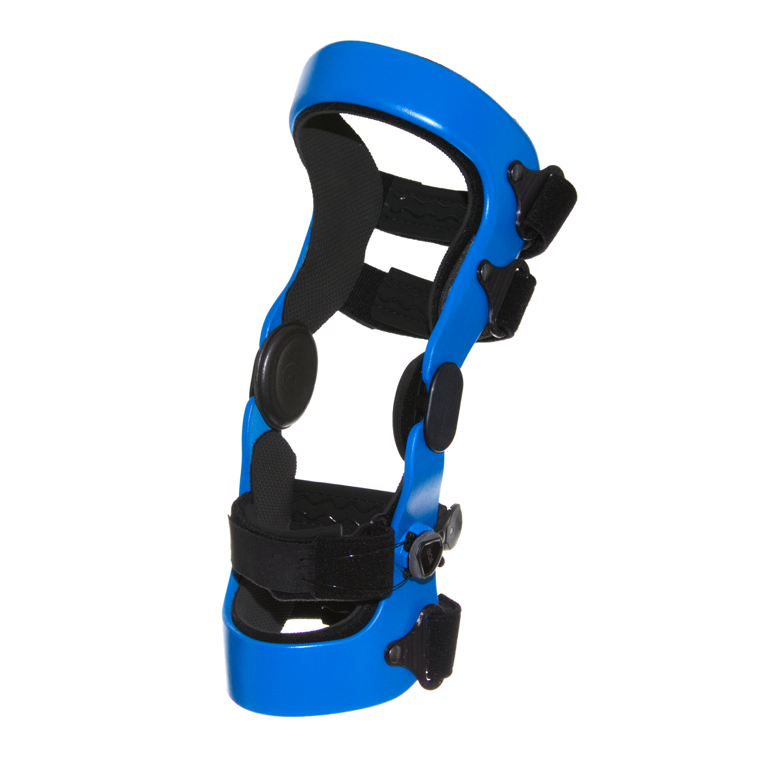 What is ACL tears about?
The custom-made 3D orthosis stabilizes your knee with its light and comfortable build. It is suitable for all movement and sports with its Boa suspension system which can hold your limb in place even in extreme conditions.
---
Carbon orthosis
These orthoses are particularly rigid and are indicated to protect knees against external injuries. Whether you're a soccer player, a motocross fan, or a veteran basketball player, this orthosis will live up to your expectations with its carbon-reinforced frame guaranteed for life. So, focus on your game while we take care of the rest.
Tearing the ACL, let us enter the game.
---
The knee is composed of four ligaments. The anterior cruciate ligament or ACL is an important ligament located inside the joint. Its role is to control the progress of the tibia and the external rotation of the leg.
The symptoms of a torn ACL
---
One of the symptoms of a torn ACL is the strong sense of knee evasion. The knee suddenly slackens until the muscles take over. There is a test called Lachman that can detect a torn ACL. This test is to be coupled with a magnetic resonance to confirm the diagnosis.
Booking an appointment has never been so easy! Enter your last name, first name, phone number and date of appointment and our orthotists will contact you within 24 hours. (working hours)
Book an appointment